The 2011 Conference for Entrepreneurial Librarians was held March 10 and 11, 2011 on the campus of Wake Forest University in Winston-Salem, NC. Our keynoters and conference presenters provided interesting and varied positions on the development of entrepreneurial ideas in and for libraries. Photos from the event illustrate an illustrious crowd and a vibrant community. For a flavor of the conference sessions, read about it on Twitter . Slides from presentations will be posted under the Programs page soon.
OUR KEYNOTERS: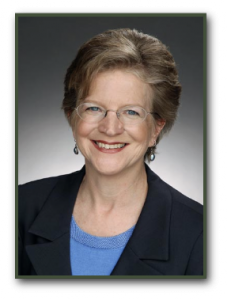 Mary Ellen Bates of Bates Information Services one of the world's leading research and consulting companies – providing business research and research training services for companies in a diverse array of industries provided our opening keynote address on March 10 and discussed her journey to being an information services entrepreneur.
Tim Spalding of LibraryThing was our dynamic lunchtime keynoter on day two, March 11. He discussed how LibraryThing came about and how he turned his "cataloging and social networking site for book lovers" into an entrepreneurial business idea.
PLENARY SPEAKERS: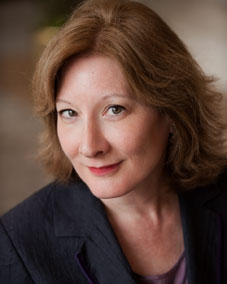 Carol Strohecker is Director of the Center for Design Innovation, an interdisciplinary multi-campus research center of the statewide University of North Carolina. Carol has earned four US patents for her collaborative work in interactive media tools and methods. She participates in research and community forums locally, regionally, nationally and internationally, describing frameworks for learning environment design and strategies for economic development based on design and innovation. Her talk focused on innovative design.

Session & Speaker Information
The Library as Partner: Sustaining Relevance in a Collaborative, Student-Focused Technology Center
Heather Lambert, Assistant Professor and Emerging Technologies Librarian, Middle Tennessee State University; Christy Groves, Assistant Professor and User Services Coordinator, Middle Tennessee State University
Trends in the library profession continue to migrate toward providing collaborative work spaces for users, and MTSU's cutting edge center, the Digital Media Studio, gives students opportunities to work with one another and Library personnel as well. This presentation showcased the project management and marketing strategies utilized to successfully implement and launch the studio and describes how the Library partners with students through service to them. The presenters described how to connect with users at their point of need, and highlighted our how our successful relevance and sustainability is due to consistent and effective feedback models.
Contributing an Open Source Solution to the Library Community
Benjamin Heet, Senior Technical Consultant/Administrator, Hesburgh Libraries, University of Notre Dame
The University of Notre Dame's Hesburgh Libraries designed and implemented an open source electronic resources management system (ERMS) after finding the existing systems available on the market to be insufficient and overly complex. The Hesburgh Libraries set out to create a simple and easy to use web-based ERMS that was directly designed by the library staff who would use the system. The presentation focuses on how the Hesburgh Libraries are attempting to build a community of adopters that will shepherd the ERMS, called CORAL, into the future as a marketable and successful open source ERMS for the library community.
China's Top 500 Enterprises Electronic Platform Development and Users' Service
Dr. Xiaoye Li, Director of the Shanghai University of Finance and Economics Library
In responding to rapid economic development in China and increasingly global interconnection, the Shanghai University of Finance and Economics (SUFE) launched China's top 500 Enterprises Research Program which consists of a research center and special collections focusing on the top 500 enterprises in China. The Program uses the integrated information/data and the wisdom of subject experts in constructing a research and service platform. The Library has played an important role in expanding services from the Program through a specialized information commons of 3,000 square meters, with online databases of which the total data reached almost 400,000 units and editing collections over 3,000 volumes. Through the special collections, the library provides all-dimensional service for researchers both inside and outside of SUFE, government officials and senior managers of companies. The special collections also provided over 600 display boards with the historically financial data and strategy ideas of the China's top 500 enterprises. This presentation focused on the concept formulations, implementation, and services of the information commons, special collections, and the platform on the China's top 500 enterprises.
The Entrepreneurial Life: Conversations with Three Independent Info Pros
Panel Discussion
Lorene Kennard, 2011 SLA Illinois President and owner of Walnut Avenue Research; Kathy Mills, owner of Factix Research based in Greensboro; and Donna Fryer, owner of Search it Right.
Three independent information professionals discussed how and why they started their businesses. Learn what they do, the pros and cons of being independent, common mistakes made by new independent info pros, and the importance of being entrepreneurial, innovative and changing with the times.
User-Driven Service Development: The GroupFinder Project
Joseph Ryan, Digital Projects Librarian, North Carolina State University Libraries; Josh Boyer, Associate Head, Distance Learning & Research and Information Services, North Carolina State University Libraries
This session described the development of GroupFinder, a first-of-its-kind system designed to help students coordinate group study at the library. Beginning its life as a Facebook application and ending up as a system available on library kiosks, touchscreens, the Web, and mobile devices, GroupFinder has changed substantially during development because of the project's focus on end user needs. Flexibility and the willingness to abandon preconceived notions about student group study have been key to the success of GroupFinder, and the team described how user research can be used to create new services to benefit library patrons.
Business Librarians and Entrepreneurship: Innovative Trends and Characteristics
Elisabeth Leonard, Associate Dean of Library Services, Hunter Library, Western Carolina University; Betsy Clementson, Research and Instruction Librarian/Liaison to the College of Business, Hunter Library, Western Carolina University
Innovation and entrepreneurship are seen as foundations for a healthy and vibrant national economy (and helpful to a university budget), yet we know little about how innovation occurs within academic libraries. We examined the innovative characteristics of the business librarians associated with the ten schools listed in America's Best Graduate Schools as having the top entrepreneurship programs. The researchers reported on the characteristics of innovation and organizational culture uncovered in the study, discussed these characteristics as they might relate to all types of libraries and librarians, and how administrators can develop best practices for innovation friendly cultures.
From and Unentrepreneur
Katina Strauch, College of Charleston
Katina Strauch began The Charleston Conference back in 1980 and The Conference has grown to be an international meeting attended by hundreds of librarians, publishers, vendors, and aggregators. Her presentation included information about why and how this happened (she thinks) and how, in 1989 (just prior to Hurricane Hugo) she decided to begin publication of Against the Grain, linking publishers, vendors,and librarians. Katina is Assistant Dean for Technical Services and Collection Development at the College of Charleston Libraries.  The Charleston Conference and Against the Grain are private independently-operated entities.
Running an Information-Services Business Within a Large Global Corporation
Mark Pandick, Manager, Knowledge Services, IBM Market Insights
The focus of this session was on how IBM's Knowledge Services team operates an information-services business internally within a large global corporation. The session started from the premise that the organization does not have a budget per se, but is rather a self-funding model. This session discussed how to determine what types of services to offer; what kinds of IBM colleagues to serve; what value measurements to use; what funding mechanisms to use for content, people and IT resources. The session finished with key considerations and lessons learned for those who might try to implement something similar.
Creating an Open-Access Journal: A Case Study.
Joe M. Williams, Head of Access Services, University Libraries, University of North Carolina at Greensboro; Stephen Dew, Collections & Scholarly Resources Coordinator, University Libraries, University of North Carolina at Greensboro
UNC Greensboro faculty and staff are collaborating to launch a new, peer-reviewed open-access journal hosted by the University Libraries: the Journal of Learning Spaces. This session described the project from conception through its current state, covering topics such as publication model, roles and organizational structure, and marketing, and it will highlight benefits, such as filling a void in the current literature, increasing opportunities for interdisciplinary collaboration, supporting University goals, and marketing the library. Tips and lessons learned were shared. Open Journal Systems, the software used, was demonstrated, using the Journal of Learning Spaces as the primary example.
Fostering Entrepreneurship Through Cooperative Data and Services
Panel Discussion
Moderator: Karen Coombs, Product Manager, OCLC Developer Network, OCLC; Cyril Oberlander, Interim Director, Milne Library, SUNY College at Geneseo; Annette Bailey, Digital Assets Librarian, Virginia Tech and LibX
How do you take something you don't own and improve something you do? Find out from four library technologists. This panel discussion presented how they've drawn cooperative library data from the cloud to inexpensively innovate and better meet their users' needs through OCLC Web Services and created LibX. OCLC Web services makes data on libraries and collections available for additional application development. It's all made possible through library cooperation and the OCLC Developer Network community.
Open Mic: Using Students to Crowdsource Marketing and Outreach During a Library Renovation
Dean Sullivan, Government Documents Librarian, University of West Georgia; Anne C. Barnhart, Head of Instructional Services, University of West Georgia
During a major renovation, the library crowdsourced its marketing efforts to the student body. They took advantage of the construction-induced chaos to give the students the opportunity to do things that would normally not be allowed. In their presentation, they shared their experiments and the results. They addressed some of the unexpected consequences and what they would do differently. Attendees participated in a dynamic discussion about the awkward and liberating nature of crowdsourcing.
Providing LibraryH3lp
Pam Sessoms, Undergraduate Librarian, University of North Carolina–Chapel Hill, LibraryH3lp
Libraryh3lp was created three years ago to solve technical problems associated with offering night-time collaborative chat and IM reference services between Duke, NCSU, and UNC-Chapel Hill. It is now a popular, low-cost virtual reference platform used by over 300 libraries around the world. Behind the scenes, Libraryh3lp was conceived of and continues to be provided by Eric Sessoms, President of Nub Games, Inc., with assistance from Pam Sessoms, a working librarian at UNC-Chapel Hill. The presentation focused on the business and operational sides of Libraryh3lp, including the benefits and challenges involved with this unique model.
One Small Opportunity – A Worldwide Circle of Friends: Information services to the external market delivered by the Health Sciences Libraries, University of Pretoria, South Africa.
Magriet Lee and Myleen Oosthuizen, Health Sciences Libraries, University of Pretoria
The Health Sciences Libraries are well-known for their creativity and innovation. In the early 1990's the staff identified a need for an information service by non-UP clients willing to pay for services and started on a small scale. By the mid-90's the project evolved so much and a new business model was accepted to ensure that sound service delivery and financial systems are in place. Most of the clients are alumni students and different tailor-made packages were developed. There are currently users outside South Africa that keep their subscription because of the high quality of the service.
Librarians Don't Need MBA's Do They?
Jenifer Grady, Director, ALA-APA
Management training for librarians has typically consisted of on-the-job training, selective institutes and programs that do not focus specifically on libraries. Few can commit to fees, travel and time to complete their education. Librarians need management training at a lower cost and within a shorter delivery time. The MBA for Librarians Series concept was developed by ALA-APA to introduce topics and provide strategies in Marketing, Budget, Project Management, Organizational Development and Statistics. What worked and didn't were be presented as a case study. Participants were asked to help shape the series for taking it "on the road" to help more librarians.