Social Entrepreneurship in Action
The Conference for Entrepreneurial Librarians
May 16-17, 2013 / UNC Greensboro
The third "Conference for Entrepreneurial Librarians" took place on the campus of the University of North Carolina-Greensboro on May 16-17, 2013 in the Elliot University Center. This year's conference focus was on social entrepreneurship in libraries. The Conference planners thoroughly enjoyed hosting our keynoters and lunchtime speaker.
Keynote Speakers: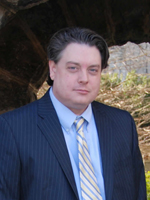 Brian Matthews (The Ubiquitous Librarian)
Brian Mathews is the Associate Dean for Learning & Outreach at the Virginia Tech Libraries. He has previously worked at UC Santa Barbara, Georgia Tech, and the George Washington University. Brian's unique approach blends together elements from anthropology, marketing, startup culture, and R&D perspectives into a process he calls "user-sensitive" librarianship. Brian blogs for the Chronicle of Higher Education at: The Ubiquitous Librarian.
Michael Porter (Library Renewal)
Michael Porter is a librarian, presenter, author, practical technology fan, and PEZ collector. He has 20 years of experience working in Libraryland and has presented hundreds of times to library staff around the world. His writings regularly appear in major library journals around the world. In 2009 he was selected as a Library Journal "Mover & Shaker", in 2010 was elected to the American Library Association's governing Council and in 2011 was also elected to the ALA Executive Board. He previously worked with The Bill & Melinda Gates Foundation, OCLC, WebJunction, and the Allen County Public Library. Michael currently serves as CEO of Library Renewal ( libraryrenewal.org ), an organization dedicated to research, partnerships and grassroots support for libraries as they struggle to offer electronic content to their users in competitive ways. Read more from Michael at libraryman.com.
Lunchtime Speaker: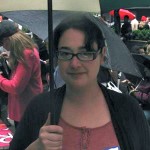 Mandy Henk, of The People's Library from Occupy Wall Street
Entrepreneurship and the Triple Bottom Line
Mandy Henk is a librarian, activist, and soon-to-be author of a new book on sustainability in libraries. She helped build the People's Library at Occupy Wall Street and writes and speaks on sustainability issues in libraries. Library Journal selected her as a 2012 Mover and Shaker.
Session & Speaker Information
Thursday, May 16
Opening Keynote and Welcome: 9:00am – 10:30am
Engines of Change: Developing platforms for social, civic, and cultural engagement

Most academic libraries focus heavily on research and learning. While this is critical to their missions, they are positioned to make a much larger impact on their campus and communities. This talk featured innovation strategies for social entrepreneurs and the process of designing engagement-centered interactions.
Concurrent Session I: 10:45am – 11:45am
The Social Entrepreneur

Melody Allison, ACES Librarian, University of Illinois at Urbana-Champaign

Social entrepreneurism is more than activism, it is more than advocacy. It is an intensity and drive to see a serious societal problem to resolution for the benefit of all. The presentation included the many ways librarians can become social entrepreneurs, and also how they can support social entrepreneurs in their endeavors. Librarians are essential participants,  either as supporters of social entrepreneurs or as social entrepreneurs themselves.  Examples of specific social problems were presented with how they are addressed using social entrepreneurial activities and drive.
Bringing Underserved Staff Online @ LMU

Jamie Hazlitt, Outreach Librarian, William H. Hannon Library, Loyola Marymount University
Raymundo Andrade, Library Assistant III, Loyola Marymount University

Andrade and Hazlitt collaborated to design a Library Orientation & Tour workshop to predominantly Spanish-speaking staff in the university's Facilities department, who had been underserved in opportunities for professional development. Using word-of-mouth networks on campus to promote the program, and a an organization called €œViernes Por La Tarde€ to recruit faculty, staff, and student volunteers from all walks at LMU, a five-part series of workshops was created. Included is the history and evolution of the Computer Literacy Workshops; the description of the results of an LMU Service Staff Technology and Library Skills Survey;  and the provision of strategies for implementing a similar program at other institutions. Presentation
Lunch and Lunch Speaker: 12:00pm – 1:30pm
Entrepreneurship and the Triple Bottom Line

The transition to sustainability represents a new and important opportunity for entrepreneurship, one that librarians can use to stay relevant and engaged with their communities. At a time when even the Harvard Business Review is calling for a transition to a more sustainable world, what can libraries and librarians do to transition their own institutions toward a new more sustainable model, one based on the triple bottom line of economy, ecology, and equity? Presentation
Concurrent Session II: 1:45pm – 2:45pm
Cultivating Constant Content: Curating Chaos into Commissions

William P. Kane, Digital Publishing, Wake Forest University
Rebecca G. Jones, RGJ Publishing Company

As more technologies allow anyone to publish anything, everyone will publish something — eventually.  But when that published content is initially contemplated, conceived, correlated, collated, and even co-controlled by the library, libraries can earn comparatively comfortable commissions.  This panel demonstrated how powerful publishing platforms can convert creativity into contributions. Prezi Presentation
Concurrent Session III: 3:00pm – 4:00pm
Taking Social Entrepreneurship to the Next Level: Applying the Academic Library's Resources to Solve Problems at the State and National Level

Arne J. Almquist, Ph.D., Associate Provost for Library Services, W. Frank Steely Library, Northern Kentucky University

Academic libraries possess a unique set of strengths and perspectives which make them natural participants in community outreach projects. Unfortunately, we are often overlooked. This presentation described the work that one academic library has done in leading a partnership to address the educational needs of workers in the rural public libraries of Appalachia.
Social Entrepreneurship in Action in Spanish Libraries

José Antonio Merlo Vega, Vising Scholar, UNCG

The presentation would offer a brief overview of how social entrepreneurship has been practiced in Spain with pertinent examples from libraries, ranging from academic initiatives to social actions in which libraries, especially public ones, are extremely engaged. The Spanish, experiencing so much economic hardship, can demonstrate examples of increased social action from the point of view of mutual support from the library to the community and vice versa. This presentation included  a description of theoretical actions, with examples of actual experiences of libraries that practice social entrepreneurship.  Presentation
The Common Theme Project

Kathleen Hanna, Associate Librarian, Indiana University-Purdue University Indianapolis

The Common Theme Project was designed to €œpromote campus unity, conversation, and collaboration on timely issues that connect IUPUI to central Indiana and the world.€ From its roots as primarily a freshman reading activity, the Project has evolved into the current Common Theme, €œChange Your World: The Power of New Ideas€ [http://www.iupui.edu/common_theme], which focuses on social entrepreneurship on a local and global level across the curriculum. This presentation will discuss the experiences of the librarian who has worked with the Common Theme since its inception and is currently the Faculty Fellow for €œChange Your World€ and will include how libraries can help bring people and resources together to help a campus program succeed, strategies that increase campus and community interest and support, and, how to achieve moving from project status to a permanent campus initiative that will enhance IUPUI's commitment to community outreach and engagement.  Presentation General Handout  Handout for SLA  Handout for Nursing
Lightning Rounds 4:00-4:45
Building a Global Shared eBook Collection, One Book at a Time: The NC LIVE and Open Library Partnership

–Heather Greer Klein, NCLIVE, North Carolina State University

Libraries are looking for ways to increase patron access to eBooks, but so far, shared solutions in this space have been limited. To help meet this need NC LIVE, North Carolina's statewide digital library consortium, partnered with San Francisco's Internet Archive to aid in building their Open Library Borrowing Collection. NC LIVE solicited its member libraries to contribute in-copyright books to be digitized by Internet Archive, with a goal of adding at least one book from all 201 North Carolina libraries, providing all North Carolinians borrowing privileges to Open Library's 200,000+ in-copyright eBooks in exchange. With the initial solicitation for book contributions completed, NC LIVE and Open Library are continuing their partnership by promoting use of the collection and encouraging groups from other states to contribute.  North Carolina libraries have become collaborative leaders in a project with an audacious goal: one web page for every book ever published. This session explained how the partnership has worked so far, and envisioned the path forward for growing this global shared eBook collection.
Scholarship Application Instruction for Community College Students

–John Rogginkamp, Collin College

Today's news is filled with grim headlines about the rapidly rising cost of obtaining a college education coupled with the prospect of not being able to locate employment afterwards to put our newly minted graduates to work. Further, we see headlines noting that student loan debt is spiraling out of control. Many students are unable to afford college and take a break from school or drop out which impacts retention rates. They also frequently don't know how to apply for scholarships. We believe that in addition to driving traditional library performance metrics, we have cultivated a culture within these students that they can earn scholarships, they can afford school without going into loan debt and they can serve others by providing a scholarship resource collection and teaching them the basics of scholarship application.
isthelibraryopen

–Tammy Baggett, Director of the Durham County Library, and Crystal Dreisbach Member of the Board of Trustees of the Durham County Library

In spring 2012, the Durham County Library launched isthelibraryopen.com – a single serving web site aimed at quickly answering the question in the domain name. We'll describe how it works and the collaborative process for planning and developing it, which included library staff and members of the Board of Trustees.
Session & Speaker Information
Friday, May 17
Concurrent Session I: 9:00am – 10:00am
Taking Risks and Forging New Collaborations for Environmental Causes

Frederick Stoss, Associate Librarian (Biological Sciences, Ecology/Environment, Geology, Mathematics), Arts & Sciences Libraries, University at Buffalo, SUNY

Richard Louv's book, No Child left Inside, describes a new childhood malady: Nature Deficit Disorder. Librarians and environmental educators have a €œvaccine€ preventing an epidemic. The elixir is a prescription, where eco-literacy conquers illiteracy by matching nature-themed books and activities stimulating and sustaining children's interests and understanding of their environments.
Defining Community Engagement for the Social Entrepreneur

Mary G. Scanlon, Research and Instruction Librarian for Business and Economics, Wake Forest University
Michael A. Crumpton, Assistant Dean for Administrative Services, University of North Carolina at Greensboro

This presentation draws on field literature and provides examples of how community engagement or service learning activities can be defined and what the scholarly implications of that could be as well.  This includes some examples of successful projects that found a great impact for the field of librarianship.  Presentation
Ready to Work

Jill Wagy, Technology Management Administrator, Durham County Library.

The Ready to Work program is a two-part series of eight classes that Durham County Library's Downtown Main Library offers to patrons. The classes help prepare patrons with both computer skills and interviewing skills to assist them in searching for a job. At the end of the series participants receive a certificate of completion.  Handout    Prezi Presentation
Concurrent Session II: 10:15am – 11:15am
Developing Cultural Competency Panel
Queering Your Space: A Cultural Competency Training to Improve Library Service for LGBTQ patrons.

April Parker,  Graduate Intern, Library Sciences Grad Student, ACE Scholar, UNCG
Sarah Colonna, LGBTQ Advocacy and Outreach Coordinator, UNCG

The purpose of this presentation is to provide cultural competency training to library workers that will better prepare them to serve the diverse LGBTQ population. Reviewing €œSafe Zone Training€ and practices correlates to how this can apply directly to library interactions, practices, and instruction. We examined how libraries have historically been oppressive and not inclusive spaces for LGBTQ persons. Furthermore, we explored how hetero-normative practices negatively affect the current cultural climate. The training described offers ways for librarians to eradicate this status quo through this training and improved cultural competency.
An Award of Their Own: Creation of a Book Award for the Arab American Community

Alice Crosetto,  Associate Professor, Coordinator of Professional Development, University of Toledo
Mark Horan, Associate Professor of Library Administration, Librarian for the College of Education, University of Toledo

Ethnic book awards are created for a variety of reasons, including multicultural awareness. Now in its seventh year, the Arab American Book Award, initiated by academic librarians and embraced by the Arab American National Museum, and the particulars that made this a successful collaboration of social entrepreneurship will be discussed.
Preserving Refugee Cultural Heritage: Taking Community and Culture into Account

Nora J. Bird, Assistant Professor, UNCG Department of Library and Information Studies
Clara M. Chu, Professor, UNCG Department of Library and Information Studies
Fatih Oguz, Assistant Professor, UNCG Department of Library and Information Studies

Project APRCH (Agency in the Preservation of Refugee Cultural Heritage) asks refugees to speak in their own voice (agency) about how they wish to document (record for posterity), perpetuate (ongoing practice/survival) and disseminate (make accessible) their cultural heritage. By using a €œscholarship of dialogue€ approach, we seek to be culturally competent in this endeavor.  Presentation
Roll With It: Pedaling Toward a Sustainable Future for a Small University Town

Jason D. Cooper, Systems and Emerging Technologies Librarian, University of Montevallo, Carmichael Library

In 2011, a group of university professors, librarians, and community leaders launched ValloCycle, the first community-wide bike share program in the state of Alabama. This presentation described the ValloCycle program and a focus on how a campus library has worked to support other environmental initiatives in the community.  Presentation
Closing Keynote: 11:30am – 12:30pm
NO, YOU GO DO IT! (or leave it up to somebody else and take what you get)

If we are going to thrive as institutions, today's library landscape needs to be approached from a perspective that focuses on innovation, action, proper priorities and even a little bit of bravery. The closing keynote explored the founding of an entrepreneurial enterprise that tries to do exactly that, all the while having a librarian at the helm. We examined reasons a librarian might strike out on an entrepreneurial endeavor and then explored the process behind the creation of Library Renewal, now a 501(c)3 organization working to create a library controlled e-content acquisition, management and distribution infrastructure. As we examined the org and its founding the speaker gave insights that can be used in thinking about your own entrepreneurial ideas and projects.