Grow, Evolve, Lead
October 12, 2018
Wake Downtown Campus — Innovation Quarter
Despite Tropical Storm Michael, the conference went on as planned. We had a terrific conference and thank all attendees and presenters for bringing their ideas and perspectives.
Keynote presentations are below.
Featured Keynotes: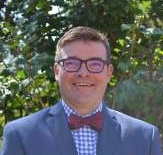 For libraries, the importance of telling a good story has never been more necessary. The overwhelming availability of data can present a challenge for many of us who need to package that data in a useful way.  Timothy Owens will discuss strategies and best practices for working with and presenting data. His talk will also include some successful examples, and he will discuss  sources, resources, and grant opportunities.
Timothy Owens is Assistant State Librarian at the State Library of North Carolina. A native of Harbinger, NC, he has worked in and on behalf of libraries at the local, state, and national level, including a term as president of the Association for Rural & Small Libraries. He began his library career at Neuse Regional Library in eastern North Carolina, followed by service at Perkins Library at Duke University and in Library Development at the State Library. Before returning to NC in 2017, he was a senior program officer at the Institute of Museum and Library Services in Washington, DC. He earned his MLS at UNC – Chapel Hill and he also holds a master's in music from Meredith College.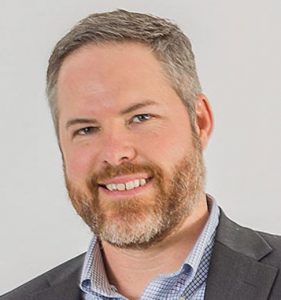 Political campaigns and national causes use big data to drive decision making and ensure that every tactic they use returns more resources to the campaign than it costs. In this presentation, PC Sweeney will discuss how libraries can use the same data and tactics to make decisions about how to engage their communities in ways that return resources to the Library and its advocacy efforts. We'll look at models from large scale Political Action Committees and Presidential campaigns as well as small local races to understand the underlying political theory that libraries can utilize when building the resources they need to increase community support for their organization.
Patrick "P.C." Sweeney is co-author of "Winning Elections and Influencing Politicians for Library Funding." He is the former Administrative Librarian of the Sunnyvale (CA) Public Library and Executive Director of EveryLibrary California, a statewide initiative to support library propositions. He currently works as the Political Director for EveryLibrary, the nation's first and only national Political Action Committee for Libraries and is a lecturer on politics at the San Jose State University iSchool.  He is a 2015 Library Journal Mover and Shaker recipient for his advocacy work in California and across the country. He can be found online as PC Sweeney.
The 2018 accepted presentation abstracts are posted.
Presenters are encouraged to develop and submit papers based on their presentations for publication in the open-access proceedings.
---
---
 For more information about the conference contact:
Mary Beth Lock;  [email protected]
Mike Crumpton;  [email protected] 
Full Conference Planning Committee:  
Kathy Crowe; [email protected]
David Gwynn; [email protected]
Brian Hart; [email protected]
Mary Scanlon; [email protected]
Kathy Shields; [email protected]
Hollie Stevenson-Parrish; [email protected]