Inclusive Entrepreneurship: A workshop on how librarians support entrepreneurship as a pathway to economic justice, empowerment, and a counter to systemic racism
Online – Thursday, December 2nd from 1:00-4:30pm EDT.
The scope of the workshop includes:
Understanding and overcoming systemic barriers and challenges;
Engaging with BIPOC entrepreneurs and/or historically-excluded entrepreneurs (for-profit and nonprofit) in our communities and campuses.
The format for the workshop will be similar to that of our spring 2021 cannabis entrepreneurship workshop, with keynotes, a panel discussion, lightning rounds, and a lightly-moderated open discussion.
All are welcome. The ELC continues to be a gathering place for academic, public, and special librarians, as well as entrepreneurial ecosystem partners, via our free online events.
Thanks to our generous sponsors EBSCO, PrivCo, and Simply Analytics the 2021 ELC Fall Workshop is FREE to attend.
Questions? Email the Co-Chairs!
---
Schedule
Time (EST) | Event
1-1:10pm – Introduction
1:10-1:40pm – Keynote #1: "Unequal Access: Libraries and Entrepreneurial Equity" by Dr. Channelle James (UNC-Greensboro) & Dr. Debra Smith (UNC-Charlotte)
As we turn the corner on the current global pandemic, it has become abundantly clear that it matters who has access to media. Businesses without strong access to media sources found themselves woefully deficient in their ability to serve customers and sustain their ventures as the health crisis made it increasingly necessary for them to operate on digital platforms. Both corporate giants and small mom-and-pop entities tried to navigate the waters of relevance in an uncertain economy. Minority entrepreneurs continually struggled to engage data that could improve their venture performance.  This struggle can be attributed to limited time and resources to engage in knowledge management and venture planning, a struggle exacerbated by our current conditions. However, it is the library that can fill the gaps in access experienced by minority entrepreneurs. In this dialogue between two diversity, equity, and inclusion scholars we will examine the experiences of mid-level minority entrepreneurs who have committed to planning and developing their ventures for growth. We will discuss how they managed venture planning during the pandemic, and examine the historical relationship between minority patrons and librarians to determine if there are opportunities to further partner in the creation of minority economic development.
1:40-2:10pm – Keynote #2: "How to Empower Immigrant Family Entrepreneurs Through Online Business" Adina Appelbaum, Co-Creator of the Immigrant Finance™ platform
Immigrants and their families have always been some of the leading, most innovative entrepreneurs. This is why approximately 50% of the top Fortune 500 companies have been started by immigrants or their children. Yet immigrants face unique barriers to navigating the financial and business systems at the intersection of complex immigration laws. Discover ways you can support immigrant entrepreneurs in reaching their fullest potential and contributing to the economy.
2:10-2:15pm – Break
2:15-3:00pm – Equity & Entrepreneurship Panel – This panel discussion will cover a broad range of diverse perspectives on the needs and experiences of entrepreneurs and entrepreneurial support organizations involved in the intersection of social justice, equity, and entrepreneurship.
3:00 – 3:10pm – Break
3:10-4:10pm – Librarian Lightning Rounds – Librarians and Information Professionals from around the world will give short presentations on how they are supporting or are researching inclusive entrepreneurship.
Kellee Forkenbrock | Public Services Librarian, North Liberty Public Library – A focus on how libraries can support BIPOC women with small businesses and non-profits within the community.
Ginny Sterpka | Program Manager, Creative Startups – Libraries as Launchpads – As librarians and library workers you are in the prime position to support undeserved entrepreneurs in their communities. With a few insights and techniques you can discover what entrepreneurs in your community are struggling with and find ways to fill the gaps in the local ecosystem.
Seema Rampersad | Senior Research and Service Manager, The British Library & Neil Infield | Manager, Business & IP Centre at the British Library – Build it and they will come does not necessarily work with diverse and marginalised communities, who still are not aware of business support available; or how best to approach traditional research, academic organisations and libraries for business information services. The British Library's Business & IP Centre has changed the way we program, democratise entrepreneurship, and market our services in order that we empower and encourage entrepreneurs to use the valuable resources not just in our premises, but also linked up with a national network of business support and innovation in other libraries.
Leander Croker | Business Services Manager, Durham County Library & Hannah Hemphill | Business Services Librarian, Durham County Library – This session explores different types of partnerships that libraries often overlook, including those within our own local government systems and subject matter experts. These partnerships are vital to providing a level of expertise that librarians might not possess and add validity to the information that we provide. Through this presentation participants will be given the tools to confidentially navigate and build these relationships.
Mariah McGregor | Business & Entrepreneurship Librarian, Northwestern University – "Money, Mentorship, and Mobility: Providing Students with Customized and Equitable Instruction" Many library programs, from book clubs to accounting classes, try to help entrepreneurs find success. However, the most commonly cited obstacles by my students are lack of funds, guidance, or mobility to pursue ""real"" entrepreneurship. By customizing library services to best serve BIPOC, LGBTQ+, & disabled patrons' needs, we fill in resource gaps allowing more marginalized students to find success. This session will be based on my embedded work and ongoing research with Prof. Heather Aranyi in her course "Principles of Entrepreneurship" which focuses on student-driven learning outcomes and emphasizing skills for lifelong entrepreneurial success.  
4:10- ? pm – Moderated Discussion & Networking
---
Keynotes
Keynote #1 "Unequal Access: Libraries and Entrepreneurial Equity" featuring Dr. Channelle James (UNC-Greensboro) & Dr. Debra Smith (UNC-Charlotte)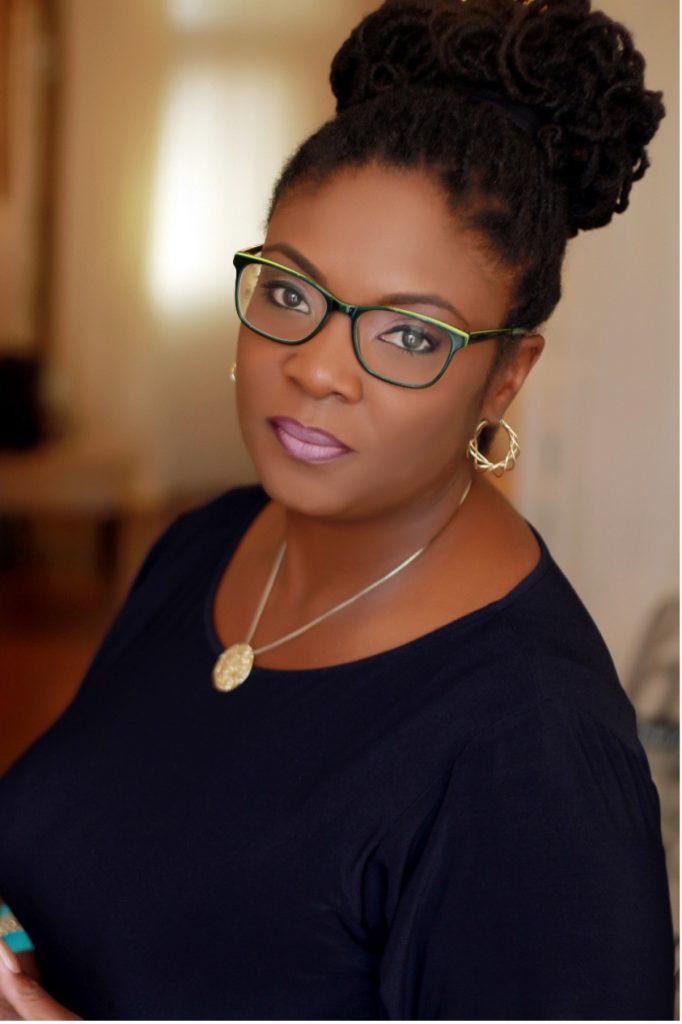 Channelle D. James PhD, RP | UNC- Greensboro
Channelle D. James Ph.D. is a faculty member in the Bryan School of Business and Economics at University of North Carolina at Greensboro, where she teaches and does research in social and sustainable entrepreneurship. She serves as the University's Faculty Senate Parliamentarian. Dr James is also the President and Executive Director of Community Ventures Inc., a nonprofit startup focused on creating social good in Greensboro North Carolina through entrepreneurship and social innovation. She publishes based on her research in sustainable/social entrepreneurship, diversity, and community support of entrepreneurship for vulnerable communities. Dr James is also a content creator focused on podcasts and online training to support sustainability and social justice.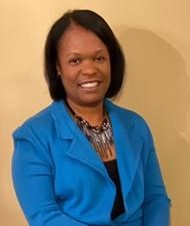 Debra C. Smith, Ph.D. | UNC-Charlotte
Dr. Debra C. Smith is Associate Professor of Africana Studies and Affiliate Faculty in Communication Studies at the University of North Carolina at Charlotte. Her primary research and teaching interests include African-Americans in communication and popular culture, minority images in the media and marketplace, and developing teaching strategies that incorporate popular culture, language and power. Dr. Smith also studies the intersection of race, ethnicity and health and the role of social environmental factors such as social class, racial and spatial segregations, healthcare inequalities, cultural competency and systemic racism and how they contribute to health disparities, as well as corporate and community roles in health outcomes and health innovation.
Keynote #2 "How to Empower Immigrant Family Entrepreneurs Through Online Business" featuring Adina Appelbaum, Esq. (Immigrant Finance™)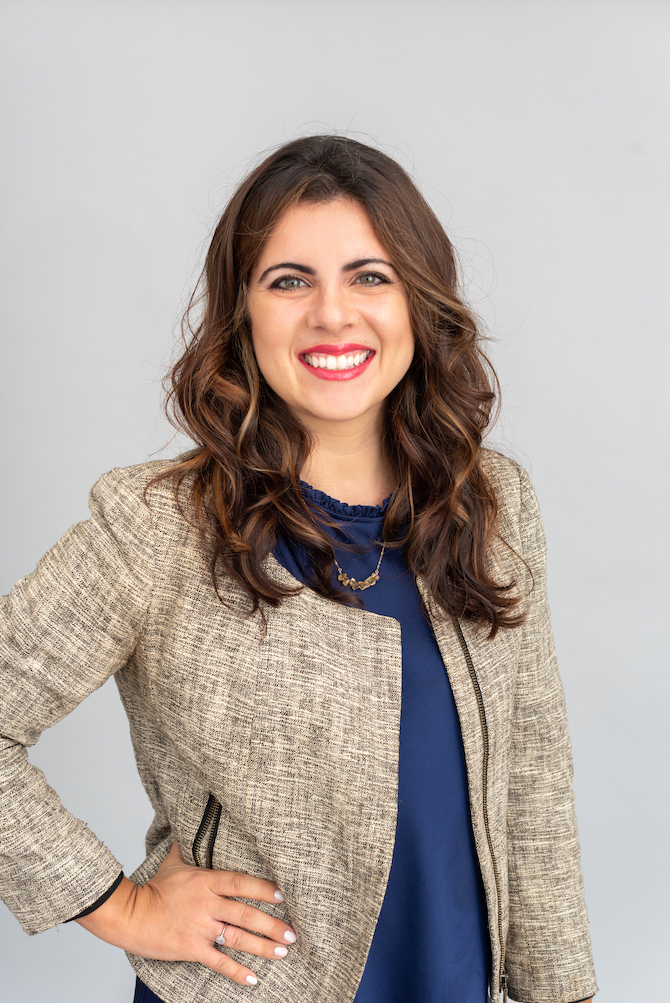 Adina Appelbaum, Esq. | Immigrant Finance™
Adina Appelbaum is an immigration attorney, financial and online business coach, podcaster, blogger, and social entrepreneur focused on empowering immigrant families. She co-created the Immigrant Finance™ platform with her husband Mauricio to share their journey building wealth as a family after Mauricio immigrated to the U.S. from Ecuador and they could not find anything on the internet about finances for immigrants. Their goal is to empower immigrants and their families with personal finance education and online business development so they can make the shift from surviving to thriving and build generational wealth. As an immigration lawyer, Adina was also inspired to raise awareness about finances for the immigrant community after representing hundreds of immigrants in their cases and seeing the significant impact of finances on people's cases and lives. Adina holds a J.D. and M.P.P. from Georgetown University Law Center. Connect with Adina on LinkedIn.
---
Equity & Entrepreneurship Panel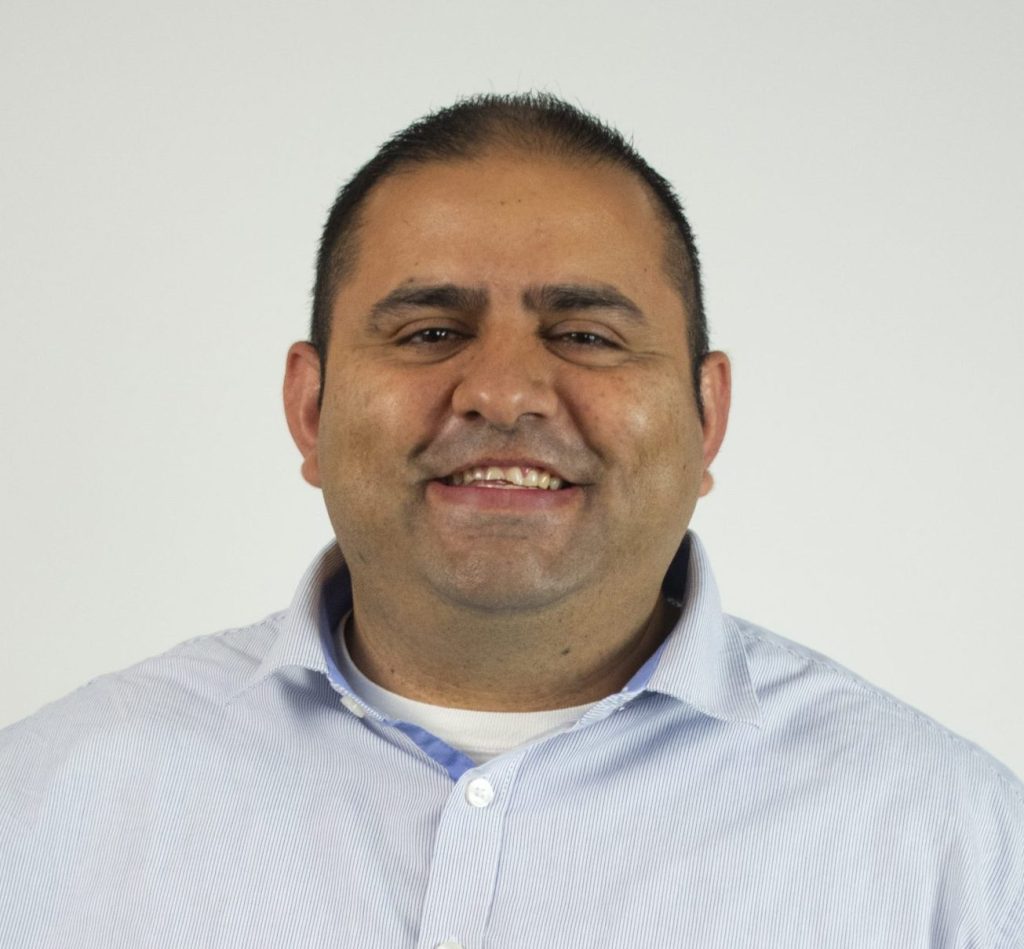 Jose received his M.S. degree in Integrated Marketing Communications from West Virginia University. Huitron is a Lecturer in the Orfalea College of Business where he teaches Entrepreneurship. As the Director of Student Innovation Programs for the Cal Poly Center for Innovation and Entrepreneurship, he oversees program delivery and mentorship to student-led ventures. He is a longtime pillar of entrepreneurial capacity building on the Central Coast having launched several companies spanning content creation, digital marketing, and activating access to capital for underrepresented founders. Connect with Jose on LinkedIn.
Wilson is a renowned expert in community finance and economic development whose efforts continue to forge access to capital and resources for fellow Black entrepreneurs. He built Piedmont Business Capital, a N.C.-based CDFI, or revolving small-business loan fund, that has delivered millions in impact capital to Black businesses across N.C. He is also a Co-Founder of the ACCESS Center for Equity and Success, which supports minority business enterprises with securing public and private contract opportunities. Wilson is the Co-Founder of Partners in Equity N.C., an investment fund focused on supporting owner-occupied commercial real estate for Black- and women-owned businesses. Connect with Wilson on LinkedIn.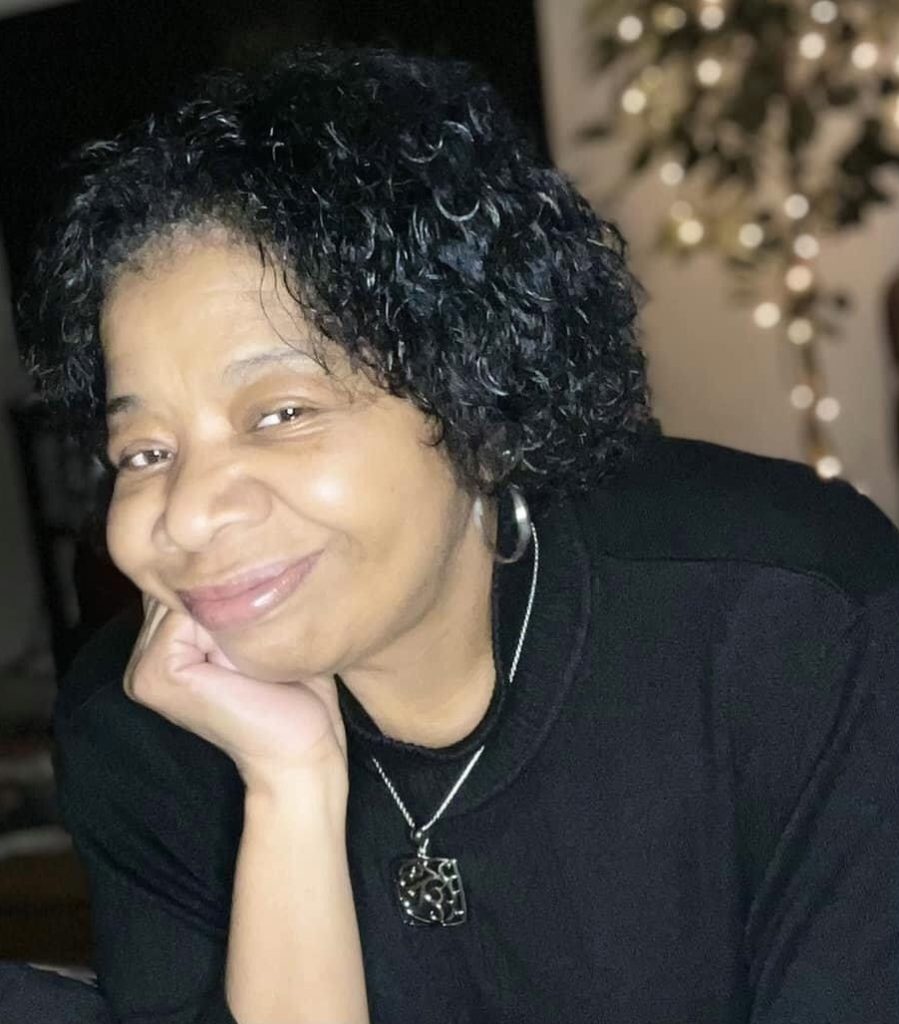 Judith Woodson McNeil serves as Director of the Diversity Business Resource Center (DBRC) for Riverside Center for Innovation. She oversees programming, trainings and events to assist small businesses, focusing on women, minority, veteran, and disadvantaged companies and entrepreneurs in their efforts to start-up, grow, maintain and sustain. McNeil has 22 plus years of experience working in non-profits for the betterment of communities, with a diversified background in business and workforce development, community organizing and lending.
---
Librarian Lightning Rounds

Leander A. Croker | Business Services Manager, Durham County Library
Leander A. Croker (she/her) is the Business Services Manager for Durham County Library, with fourteen years of library experience. Prior to joining Durham County Library, Leander spent the early part of her career in academic libraries at North Carolina A&T State University and Johnston Community College. Leander knows access to information can change lives and librarians play a pivotal role in that exploration.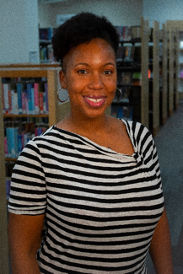 Kellee Forkenbrock | Public Services Librarian, North Liberty Library
After two decades of work in the private sector, Kellee joined North Liberty Library in June 2019 as a library assistant. She was promoted to her current role as Public Services Librarian in October of the same year, serving as the community engagement liaison for the library and assisting with the management of the library's part-time staff. Kellee holds a Bachelor's in Marketing and is pursuing a Masters in LIS from the University of Iowa. Her professional background includes a decade of project management with a skills assessment firm and seven years in multimedia advertising for a Gannett newspaper. Kellee is active in her community as a board member, having served for the Iowa City Public Library and Girls on the Run of Eastern Iowa. Read more about Kellee on her LinkedIn profile.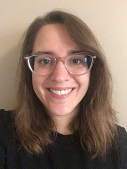 Hannah Hemphill | Business Services Librarian, Durham County Library
Hannah (she/her), Business Services Librarian, left the world of finance to pursue a passion of helping others, landing on a career in librarianship. She is passionate about creating space where people from all backgrounds can come together and learn new skills. Outside of work, she enjoys DIY crafting, long walks with her dog, and listening to audiobooks.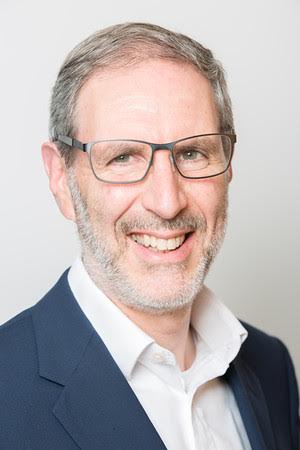 Neil Infield | Manager, Business & IP Centre at the British Library
Neil is a manager in the Business & IP Centre at the British Library where he leads a team of business and intellectual property reference specialists. The Centre provides information and advice to inventors, business start-ups and entrepreneurs. Neil is a SFEDI accredited business advisor and runs weekly advice clinics. Since 2014 he has been running a popular monthly workshop and webinar Introducing Social Media for Small Business. Prior to joining the British Library Neil spent 16 years working in the City of London for an investment firm, managing their business information services. He has spoken widely on innovation in business information. He blogs at www.inoutfield.com, and tweets at @ninfield.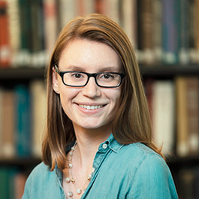 Mariah McGregor| Business & Entrepreneurship Librarian, Northwestern University
Mariah (she/her) works with entrepreneurs, economists, and artists to support their research pursuits, including work with incubator spaces, incarcerated students, and the broader Chicago community. Her research focuses on equity in entrepreneurship education, specifically in improving outcomes and experiences for BIPOC, LGBTQ+, and disabled entrepreneurs to thrive and serve the communities that support and surround them. When not working, she enjoys hiking, camping, embroidery, and playing TTRPGs.
Seema Rampersad | Corporate & Business Librarian, Business & IP Centre at the British Library
Seema Rampersad works as a corporate and business librarian. A current member of The Research Service in the Business and IP Centre where she delivers reference information, one-to-one clinics, webinars and workshops to entrepreneurs and business audiences. She also has taken part in several projects over the years from information management to engaging with new and growing businesses. She has also worked for the Intelligence Unit at the Greater London Authority (City Hall), and for PricewaterhouseCoopers in their Business Information Centre for many years. At present, she is interested in social media and the use of multimedia as business and professional development tools for learning, managing, and delivering information and knowledge. Seema has actively volunteered for her local community for almost 18 years. Seema is SLA Europe's Past President and SLA President-Elect 2022-2024 – Please see more here.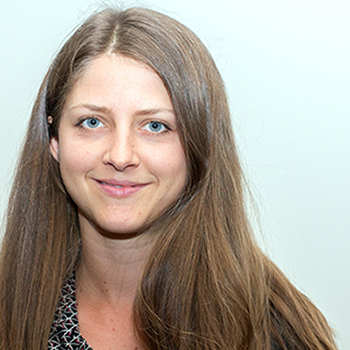 Ginny Sterpka | Community-Based Programs Manager, Creative Startups
Ginny Sterpka is the Community-Based Programs Manage at Creative Startups, a New Mexico based non-profit organization. Since 2007, Creative Startups has been the pioneering leader in accelerating creative entrepreneurs, companies, and visionaries to business success with their suite of acceleration programs operating on four continents. Ginny's main focuses is building equitable and sustainable entrepreneurship ecosystems through the Libraries as Launchpads program (LaL). Launched in 2018 through a partnership with the New Mexico State Library and public libraries around the state, LaL has since increase capacity in over 75 librarians around the country to support small businesses and entrepreneurs in their communities.
---
Sponsored By