Social Entrepreneurship in Action
The Conference for Entrepreneurial Librarians
May 16-17, 2013 / UNC Greensboro
The third "Conference for Entrepreneurial Librarians" took place on the campus of the University of North Carolina-Greensboro on May 16-17, 2013 in the Elliot University Center. This year's conference focus was on social entrepreneurship in libraries. The Conference planners thoroughly enjoyed hosting our keynoters and lunchtime speaker.
Keynote Speakers: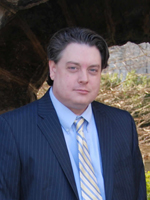 Brian Matthews (The Ubiquitous Librarian)
Brian Mathews is the Associate Dean for Learning & Outreach at the Virginia Tech Libraries. He has previously worked at UC Santa Barbara, Georgia Tech, and the George Washington University. Brian's unique approach blends together elements from anthropology, marketing, startup culture, and R&D perspectives into a process he calls "user-sensitive" librarianship. Brian blogs for the Chronicle of Higher Education at: The Ubiquitous Librarian.
Michael Porter (Library Renewal)
Michael Porter is a librarian, presenter, author, practical technology fan, and PEZ collector. He has 20 years of experience working in Libraryland and has presented hundreds of times to library staff around the world. His writings regularly appear in major library journals around the world. In 2009 he was selected as a Library Journal "Mover & Shaker", in 2010 was elected to the American Library Association's governing Council and in 2011 was also elected to the ALA Executive Board. He previously worked with The Bill & Melinda Gates Foundation, OCLC, WebJunction, and the Allen County Public Library. Michael currently serves as CEO of Library Renewal ( libraryrenewal.org ), an organization dedicated to research, partnerships and grassroots support for libraries as they struggle to offer electronic content to their users in competitive ways. Read more from Michael at libraryman.com.
Lunchtime Speaker:

Mandy Henk, of The People's Library from Occupy Wall Street
Entrepreneurship and the Triple Bottom Line
Mandy Henk is a librarian, activist, and soon-to-be author of a new book on sustainability in libraries. She helped build the People's Library at Occupy Wall Street and writes and speaks on sustainability issues in libraries. Library Journal selected her as a 2012 Mover and Shaker.